Get Organized Mom!
Bring Calm to the Chaos of Life
Me? Get organized? Yeah, right!
Okay, so we all know the life of a mom can get a little crazy at times-well, most of the time really. We do have moments now and then when we can sit and stare at our sleeping angels and reflect on what a blessing they are to our lives-right before we realize that we have a million more things to do before we can go to bed, right?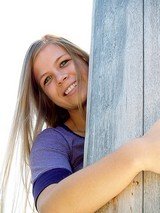 It's easy for moms to get overwhelmed by the amount of responsibilities we have. Let's face it-we have a lot resting on our shoulders. Homes, kids, husbands, finances, housework, jobs or home based businesses, extra-curricular activities, volunteer work-the list could go on and on.
How could I possibly get it all organized?
Here's the answer... you get organized one little step at a time.
You're not going to be able to do it all at once, so don't even try. You'll just get discouraged and resign yourself to living in chaos forever.
So just take it slow. Start with the area in your life that causes the most stress. Is it getting out the door on time, laundry, paying the bills, homework, dinner, a cluttered home? Whatever it is for you, tackle that first.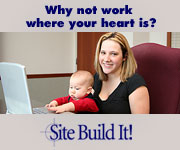 Choose the tips that will be the fastest and easiest to put into place. We want to see a change now! Once you start seeing how little things can make such a difference, you'll quickly become the Organization Queen of your home!
Our goal is to help you put the nuts and bolts of your life on auto-pilot, so you can have more time to enjoy the blessings of life with much less stress.
Get-Organized-Mom.com is a website built by moms for moms. We're all in this together. We want to see you succeed! Please use this site as a resource and a place to connect with other moms. We all have something to offer. Share your own tips and successes with the rest of us as you Get Organized Mom!
Are you screaming, "Please help my family get organized!"? We can help! Get-Organized-Mom.com can help with family organization, management, schedules, and much more.
Home organization can be an overwhelming task for busy moms. We help you break it down into manageable, realistic steps. You can Get Organized Mom!
Moms...set up a financial plan that works! Learn how to organize your bills, plan a budget, get out of debt, and start saving!
The Get-Organized-Mom-Blog keeps you up-to-date with all additions and changes to the Get-Organized-Mom.com Web site. Subscribe here.
Back Issues of The Calm Mom, a newsletter provided by Get-Organized-Mom.com.
Visit the www.get-organized-mom.com About Us page to learn more about who we are and why we want to help moms get organized!
Contact us with comments or questions about family and home organization from Get-Organized-Mom.com.
Would you like to share your knowledge about getting organized? Great, find out how you can submit your story or tip here.